Reports
---
Please note the following reports are all pdf files, please contact us to request a screen accessible version of the report or a printed copy. You can also read the plain English summaries here. 
Our Submission to the Australian Human Rights Commission on 'Free and equal: An Australian conversation on human rights' (November 2019) download here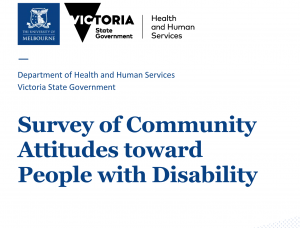 Kavanagh A, Bollier AM, Katsikis G, Katsidis V, Ozge J et al.
Changing Attitudes: Survey of community attitudes around disability.Melbourne: University of Melbourne and Department of Health and Human Services, August 2018.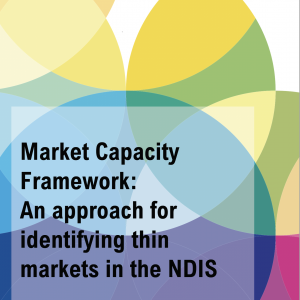 Market Capacity Framework: An approach for identifying thin markets in the NDIS. 
Centre for Social Impact, Sydney 2019.
Download Report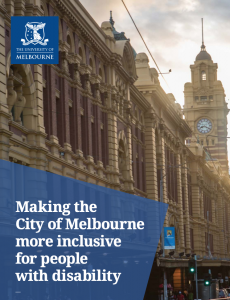 Inclusive City of Melbourne 
Melbourne: University of Melbourne, 2019.
Download Report     Executive Summary
Easy English version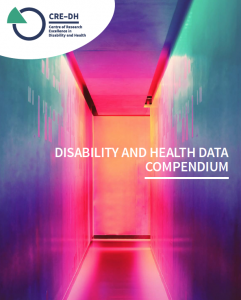 Disability and Health Data Compendium
Centre of Research Excellence in Disability and Health, Melbourne 2019.
Download  Data Compendium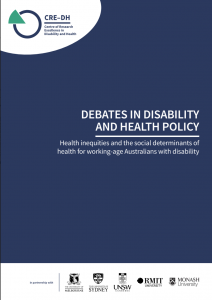 Debates in Disability and Health Policy: Health inequities and the social determinants of health for Australians with disabilities. 
Centre of Research Excellence in Disability and Health, Melbourne 2018.
Download  Policy Report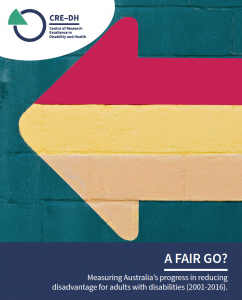 A Fair Go? Measuring Australia's progress in reducing disadvantage for people with disabilities, 2001-2016.
Centre for Disability Research and Policy, Sydney, 2018. 
Download  A Fair Go? Report   Plain English Summary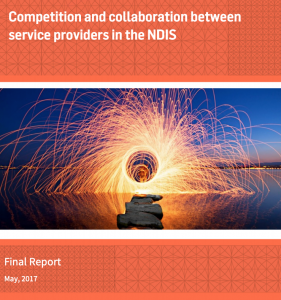 Competition and Collaboration between Service Providers and the National Disability Insurance Scheme. 
Centre for Social impact, Sydney 2018. 
Download Report     Plain English Summary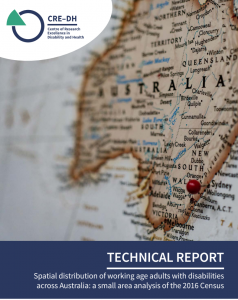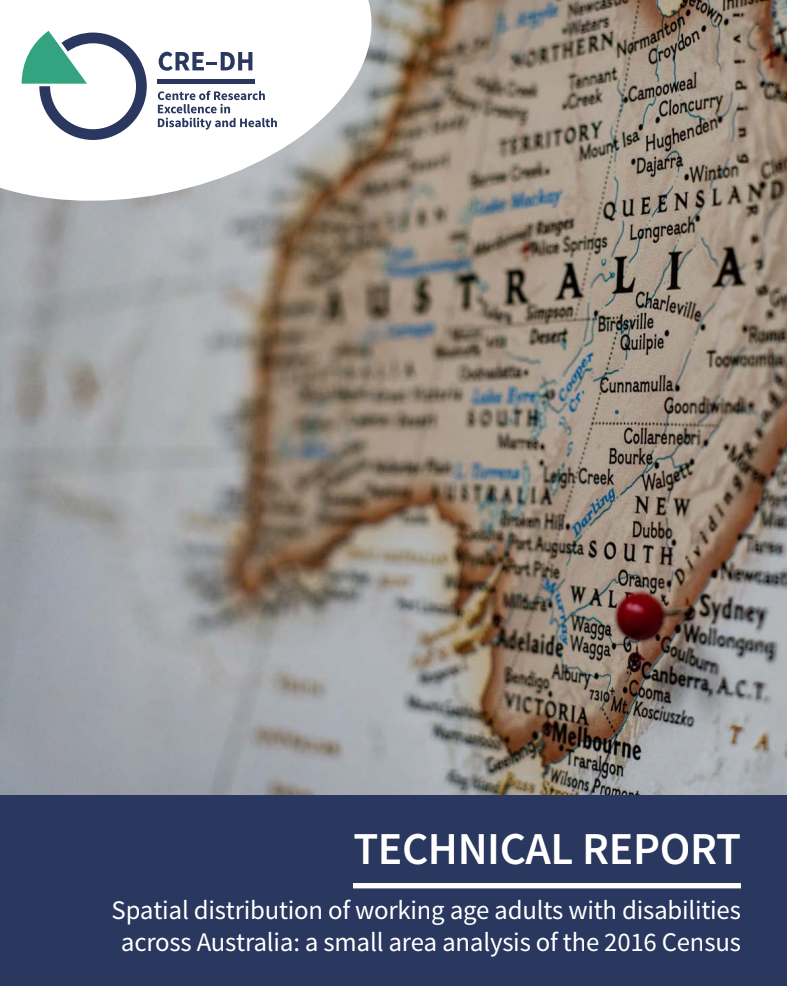 Spatial distribution of working age adults with disabilities across Australia: a small area analysis of the 2016 Census. 
Centre for Disability Research and Policy, Sydney, 2018. Download Technical Report.   
Plain English Summary 


Physical Violence and Property Crime Reported by People with and without disability in New South Wales 2002-2015. 
Centre for Disability Research and Policy,  Sydney, 2017.
Download Report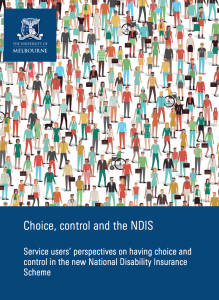 Choice, Control and the NDIS
Melbourne: University of Melbourne, 2017.
Download Report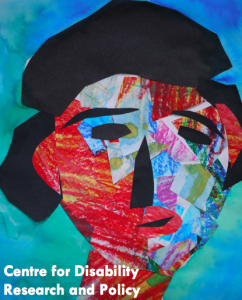 Audit of Disability Research in Australia
Sydney: Centre for Disability Research and Policy, Sydney, 2017. 
Download the Report