Chief Investigators
---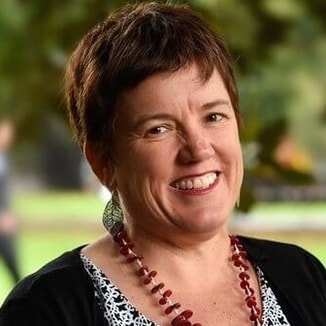 Professor Anne Kavanagh
Co-Director and Lead Investigator Anne Kavanagh is Professor of Disability and Health, Head of the Disability and Health Unit at the Melbourne School of Population and Global Health at the University of Melbourne, and Lead Investigator on the Centre of Research Excellence in Disability and Health. Anne is an epidemiologist with a medical degree from Flinders University and PhD from Australian National University. She has an international reputation for her research on health inequities particularly as it relates to people with disability. Her work in the field of health inequities spans a range of social determinants including disability, gender, the built environment, socioeconomic position, employment and housing.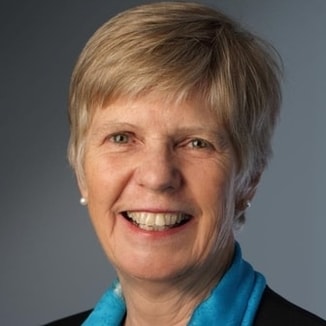 Professor Gwynnyth Llewellyn
Co-Director Gwynnyth Llewellyn has an international reputation for her work on family and disability. Her research on health and social inequities for parents with disabilities traverses health, welfare, child protection and legal domains and the use of social science inquiry and population methods. Examples of research translation include but are not limited to: a program of studies about parenting with disability which led to legislative, policy and practice change in care and protection NSW; and a 7 year federally funded national strategy building capacity for health and social welfare professionals working with disabled parents, now replicated in several US states, Sweden and the Netherlands. She is Lead Investigator on the Centre for Research Excellence in Disability and Health, Director of the Centre for Disability Research and Policy at the University of Sydney and coordinates the WHO Collaborating Centre for Health Workforce Development in Rehabilitation and Long Term Care (WHOCC).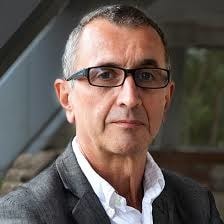 Professor Eric Emerson
Eric Emerson is Honorary Professor at the Centre for Disability Research and Policy (CDRP) at the University of Sydney. Previously, he was Professor of Disability Population Health at CDRP, where he led the Centre's stream of work on disability and disadvantage. He is also Emeritus Professor of Disability & Health Research at the Centre for Disability Research, Lancaster University, UK and formerly the Founding Director of the English specialist Public Health Observatory on intellectual disabilities. From 2008 to 2016, he was responsible for liaison between IASSIDD (the international community of researchers and research centers in intellectual and developmental disability) and the World Health Organization (WHO). In 2008 he was awarded IASSIDD's Distinguished Career Award for research. His research is at the forefront of social epidemiology addressing the intersection between disability, poverty and a range of environmental adversities typically associated with poverty (e.g., exposure to violence). He is one of the most frequently cited researchers in the world on issues relating to disability and has authored over 280 publications on issues related to the wellbeing and social inequalities faced by people with disabilities, especially children with disabilities and adults with intellectual or developmental disabilities.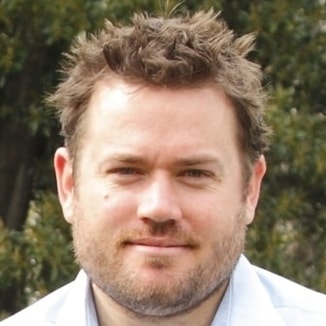 Professor Dennis Petrie
Dennis Petrie is a Health Economist and an ARC DECRA Fellow in the Centre for Health Economics, Monash University. He has published extensively on the economics of illicit drugs and alcohol, the longitudinal measurement and evaluation of health inequalities and has been involved in a number of economic evaluations of healthcare interventions. He specialises in analysing large and complex linked health datasets and using these to inform economic evaluations and health policy decisions with a particular focus on interventions and policies targeted at reducing health inequities.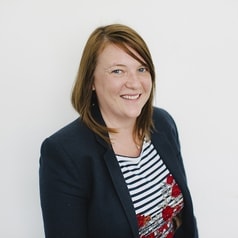 Professor Helen Dickinson
Helen Dickinson is Professor Public Service Research at the School of Business, University of New South Wales. Her expertise is in public services, particularly in relation to topics such as governance, leadership, commissioning and priority setting and decision-making. Helen has published sixteen books and over fifty peer-reviewed journal articles on these topics and is also a frequent commentator within the mainstream media. She is co-editor of the Journal of Health, Organization and Management and Australian Journal of Public Administration. In 2015 Helen was made a Victorian Fellow of the Institute of Public Administration Australia and she has worked with a range of different levels of government, community organisations and private organisations in Australia, UK, New Zealand and Europe on research and consultancy programmes.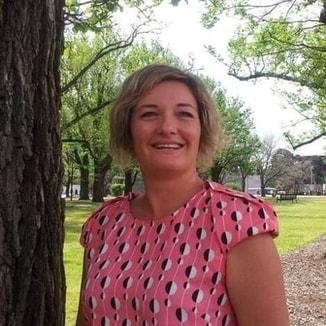 Professor Hannah Badland
Hannah Badland researches how improving the liveability of cities through better urban design can enhance health and wellbeing, and reduce inequities. Dr Badland was awarded a Vice-Chancellor's Senior Research Fellowship in 2017 and is a Principal Research Fellow based in the School of Global Urban and Social Studies at RMIT University. Hannah has recently led a program to conceptualise, develop, and test urban liveability measures with health and wellbeing. Her research examines how the built environment is connected to health, wellbeing, and inequities in both adults and children internationally. Dr Badland has focused on research programs with end-users being policy-makers, planners, and non-government organisations. Her work has spanned projects looking into remote sensing technologies, child independent mobility, and travel behaviours in diverse settings. One of her major achievements includes working in two NHMRC Centres of Research Excellence projects, covering health, liveability, and disability, and being an investigator in a 14-country study.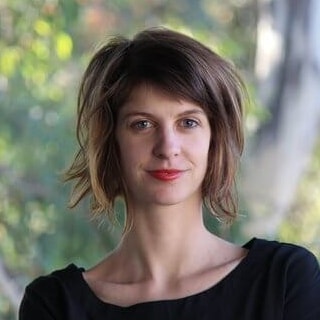 Associate Professor Gemma Carey
Gemma Carey is a public health scientist specialising in policy. She is Research Director of the Centre for Social Impact UNSW and an NHMRC Fellow. Gemma undertakes primary research in governance and policy implementation. Drawing on this work, she also contributes to emerging debates in public health regarding the social determinants of health. Much of her research investigates the processes of 'joining up' within government and between government and non-government organisations. Her current research is concerned with the implementation of the National Disability Insurance Scheme In addition to her academic research, she runs a highly regarded policy forum ‑ the Power to Persuade (PTP). PTP is an annual symposium and blog which helps to build relationships between policymakers, academics and the community sector.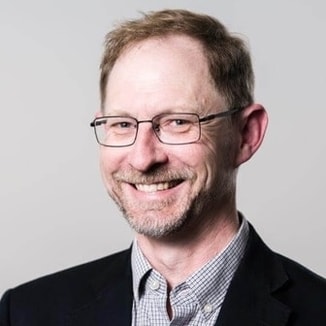 Professor Peter Butterworth
Peter Butterworth is Professor of Mental Health and Social Issues, an ARC Future Fellow at the Research School of Population Health at the Australian National University, an Honorary Professor at the Centre for Research on Ageing, Health and Wellbeing and a Professorial Fellow at the Melbourne Institute for Applied Economic and Social Research. His research interests are in the social causes and social consequences of common mental disorders, with a focus on informing the development of more effective health and social policy. He is an investigator on the PATH through Life project. Peter's academic background is in psychology and biostatistics, and worked for several years in policy development and program evaluation in the Commonwealth public service in areas pertaining to mental health, disability, employment and welfare policy. With this background, Butterworth brings a unique and relevant set of skills, experiences and knowledge. Butterworth has received a number of prizes and awards including the Organon Award from the Australasian Society for Psychiatric Research, and the Roche Award for Excellence from the Biostatistics Collaboration of Australia.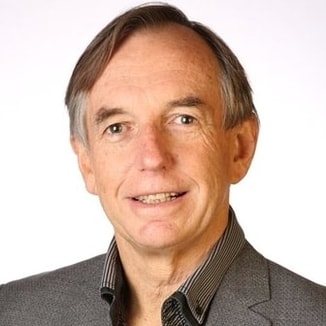 Professor Roger Stancliffe
Roger Stancliffe has a career-long involvement in intellectual and developmental disability (IDD). Trained as a psychologist and special educator, he pursued a mid-career PhD after working as an IDD practitioner. He is Professor of Intellectual Disability, University of Sydney and his research focuses on how to ensure that people with intellectual disability experience active, engaged, socially connected and healthy lives. Roger leads the Disability Services stream at the University of Sydney's Centre for Disability Research and Policy. He is Course Director of the Master of Health Science (Developmental Disability). Previously, he was a Senior Research Fellow at the Centre for Disability Studies (1997-2007) in Sydney, and a Research Associate at the University of Minnesota in Minneapolis, USA. He maintains an ongoing collaboration with disability researchers at the University of Minnesota.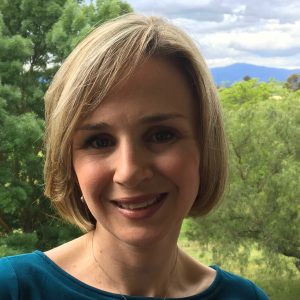 Associate Professor Allison Milner (1983-2019)
Allison Milner was a Senior Research Fellow in the Melbourne School of Population and Global Health and Deputy Head of the Disability and Health Unit, University of Melbourne. She was an epidemiologist whose research addressed the relationships between gender, working conditions, social position and suicide prevention. At the time of her sudden death, she was undertaking an Australian Research Council project and an NHMRC study on the relationship between employment and disability. Her research excellence was recognised by the Victorian Government Health and Medical Research Fellowship (2017) which continued her research into suicide prevention, mental health and men. Additional awards include the Tall Poppy Science Award in 2014, an Alfred Deakin Fellowship in 2014, the Vice Chancellor's Award for Excellence in Research (Deakin University) in 2015 and a Society for Mental Health Fellowship to further her studies in the relationship between work and suicide. Allison Milner was the National Academic Director of Mates in Construction, an internationally recognised suicide prevention program for men in the construction industry.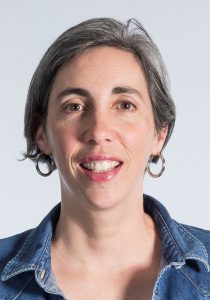 Associate Professor Jen Smith-Merry
Jen is Associate Professor in qualitative health research in the Sydney School of Health Sciences. Jen is Director of the Centre for Disability Research and Policy (CDRP) at the University of Sydney. The CDRP is a multi-disciplinary centre whose mission is to make life better for people with disability in Australia and our region by developing research and translating this to policy and practice through involvement in partnerships and policy development. Jen also leads the Mental Health and Disability research in the Faculty. Jen has a PhD in policy from the University of Queensland (2005) and her academic research has focused on policy and service development, primarily in mental health and the study of adverse events. Prior to her current position she was Research Fellow at the University of Edinburgh.