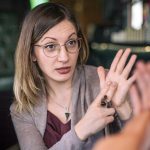 Our recent study suggests we've made only mixed progress in improving the lives of people with disabilities, highlighting the need for better data and monitoring.
Survey
We hope to gain insights into the operations of the NDIS and recommend areas for its improvement. Our survey participants will receive a market position statement about their region at the conclusion of the research.
New publication
Adolescence is a period of elevated stress for many young people. Are the challenges different for adolescents with disability and borderline intellectual functioning?