Plain English Summaries
---
Whether it's a policy briefing, a summary or the highlights of our research findings, we've compiled a number of plain-language summaries to help you understand the research we're doing, what we have found, and how we found it.
The following plain language summaries are available below:
The importance of lived expertise in tracking the health and wellbeing of Australians with disability
Precariously Placed: housing circumstances for Australians with disabilities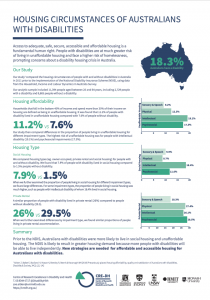 Inclusive City of Melbourne
(Easy English version)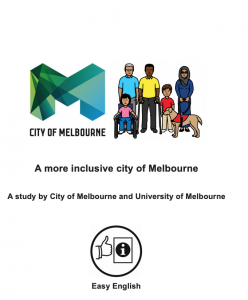 The relationship between disability and suicide among Australian men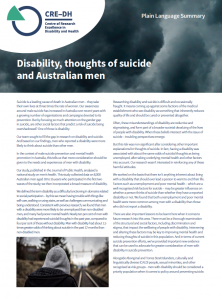 A Fair Go? Measuring Australia's Progress in reducing disadvantage for people with disabilities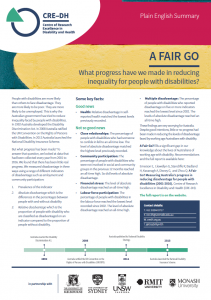 Where do people with disabilities live in Australia?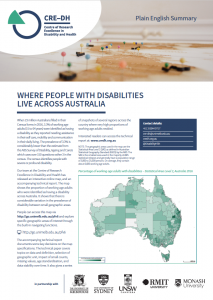 Disability-based discrimination in Australia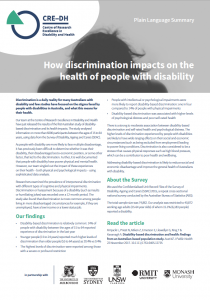 The impact of underemployment on the mental health of people with disability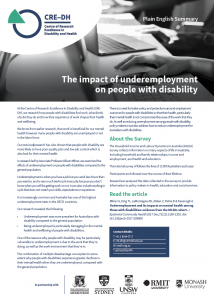 Disability acquisition, socioeconomics and mental health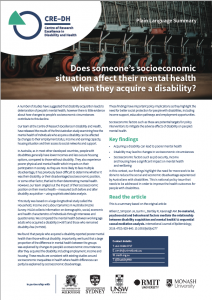 Bullying by adolescents with and without a disability

Policy explainers