Webinar – How can we use quantitative data for disability research?
---
Find out how Australian national data sets can be utilised to inform effective disability policy.
Four experts from the Centre of Research Excellence in Disability and Health (CRE-DH) will draw on examples from their research in health inequalities and the role of the social determinants of health to illustrate how disability data can inform policy.
Data sources covered will include household surveys conducted by the Australian Bureau of Statistics (ABS), the longitudinal Household, Income and Labour Dynamics in Australia (HILDA) Survey, administrative healthcare and income support data, and National Disability Insurance Scheme (NDIS) data.
The session will provide valuable insight for policy-makers, disability advocates, researchers, students, and anyone with an interest in using quantitative data in disability research and policy.
This 60 minute session will be followed by a Q&A with the presenters.
Accessibility
This event will be live captioned. Please contact the event organisers if you have other accessibility needs: cre-dh@unimelb.edu.au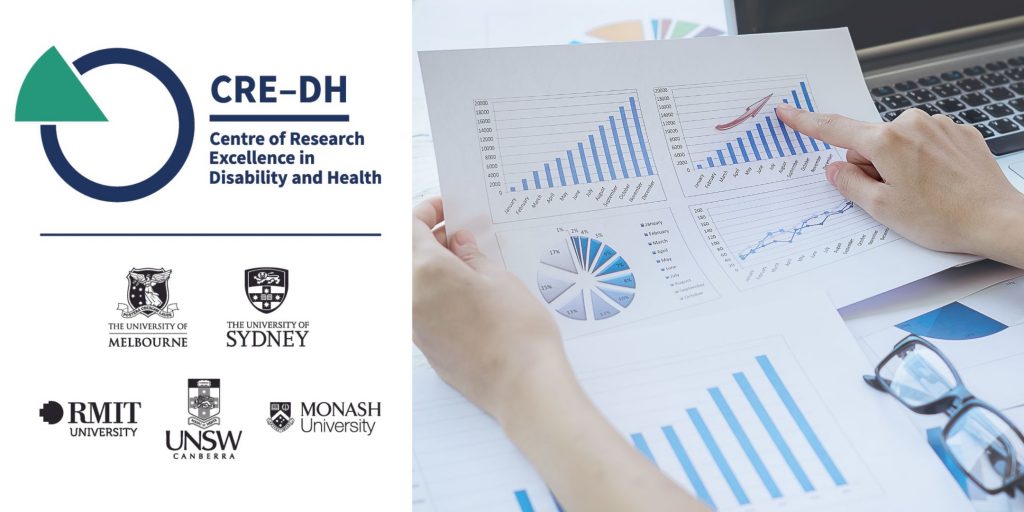 What will be covered?
How do we measure inequalities?
Dr Nicola Fortune, Research Fellow, Centre for Disability Research and Policy, The University of Sydney
Nicola has extensive experience in health and disability data development. Her current research focuses on health, social, and economic inequities experienced by people with disability.
Nicola will describe the use of multiple national survey data sources to report on inequalities between people with and without disability for indicators spanning the 19 domains of the CRE-DH Disability and Wellbeing Monitoring Framework.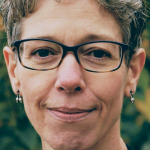 How do social determinants contribute to mental health inequalities?
Dr Zoe Aitken, Senior Research Fellow, School of Population and Global Health, The University of Melbourne
Zoe is an epidemiologist whose research focuses on the complex interplay between socio-economic disadvantage and mental health, using longitudinal and linked administrative data to answer causal questions.
Zoe will draw on her expertise to talk about how the social determinants contribute to mental health inequalities in Australia.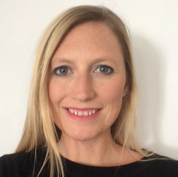 What are the unintended consequences of policy reform?
Dr Samia Badji, Research Fellow, Centre for Health Economics, Monash University
Samia is a health economist focusing on improving the health of disadvantaged and vulnerable populations by identifying the best policy practice.
Samia will draw on her experience in health economics to understand how the healthcare use of DSP recipients was affected by arguably stricter reassessments.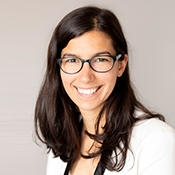 How can we make the NDIS more equitable?
Dr George Disney, Research Fellow, School of Population and Global Health, The University of Melbourne
George is an epidemiologist. His research focuses on the avoidable inequalities in health that people with disability face.
George will talk about his team's research analysing inequalities in NDIS plans and service use.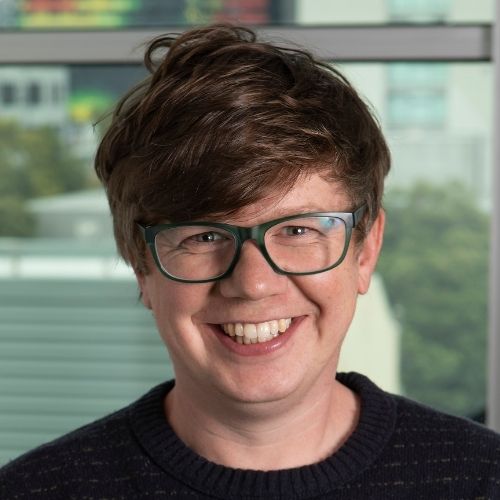 Chair
Professor Anne Kavanagh, Lead Investigator on the CRE-DH and Head of the Disability and Health Unit, School of Population and Global Health, The University of Melbourne