Vale Allison Milner (1983-2019)
---
It is with great sadness that we mourn the loss of our beloved colleague, Associate Professor Allison Milner, and recognise her extraordinary contributions to health inequalities within Australia, and the world.  Allison was Deputy Head of the Disability and Health Unit at the Centre for Health Equity, Melbourne School of Population and Global Health, at the University of Melbourne, and a  Chief Investigator with the Centre of Research Excellence in Disability and Health (CRE-DH). 
Professor Anne Kavanagh, Head of Disability and Health, Centre for Health Equity, MSPGH and Co-Director of the CRE-DH: 
'The untimely loss of our friend and colleague, Associate Professor Allison Milner, has left an enormous hole in the hearts and minds of the Disability and Health unit and is a tremendous loss to academia and public health. Allison was an exceptionally talented academic, an advocate for her colleagues, and worked tirelessly to improve the lives of the people with whom she worked including construction workers, people with disability and young workers. In the office she 'walked the talk' of her research striving to make the workplace a healthy, productive and fun place for all. It has been a joy and privilege to work with her – I feel her loss profoundly."
Allison was an exceptional leader. Her breadth of expertise extended across employment, gender, mental health and disability. Within these domains, she demonstrated exceptional impact across program and policies regarding mental health; workplace mental health and suicide prevention; program evaluation related to disability; and; evaluation of gender equality initiatives.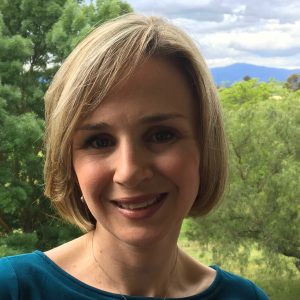 Her research career commenced with a PhD focussed on globalisation and suicide.  Recognising the importance of work (occupation and workplace) as a key social determinant of health, she parlayed this expertise in suicide into a body of work examining workplace specific settings and factors contributing to suicide risk.  Allison saw key gaps in existing sociological-based understandings of associations between occupation and suicide. Specifically, she recognised that the burden of suicide differs by occupational group and sought to understand whether there were common work-related risk factors for both mental health problems and suicide. This work was instrumental in identifying the ways that programs and policies implemented in the workplace can improve mental health and reduce suicide risk among high risk groups. This led to extensive engagement and partnerships with high risk industry groups, particularly construction workers, but also health and human service workers, and young workers. 
Allison was having real world impact through her research in suicide prevention, particularly through work she was doing with male dominated industries. She held a Victorian Health and Medical Research Fellowship, principal investigator funding from NHMRC, ARC and MRFF, and had already authored over 150 peer-reviewed journal articles, 13 books/book chapters and 15 major reports. 
Professor Mike McGuckin, Associate Dean Research, FMDHS noted that Allison was also a generous contributor of her time in the Melbourne School of Population and Global Health and around the Faculty of Medicine, Dentistry and Health Sciences. She was a valued contributor of the Faculty Research Committee where she frequently championed the interests of early and mid-career researchers. She recently interviewed for a Dame Kate Campbell Fellowship which Professor Mike McGuckin said she would have been awarded.
Allison collaborated widely, both nationally and internationally.  Many benefited from her mentorship. Dr Tania King, a close colleague and friend of Allison's :
As a mentor, she was exceptional. She cared. She believed. She trusted.  She assumed the best of people. This was contagious, and it evoked the best in people. 

There was something of a magician about her: to bring out the best in people, in the way that she did, was an absolute gift – to all. She is remembered with great affection by all who knew her.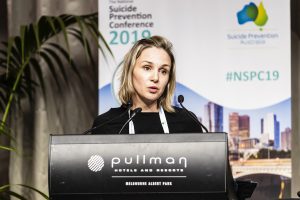 She established mentorship programs for early career researchers at Deakin University and the University of Melbourne, and for staff and students at the Centre of Research Excellence in Disability and Health (CRE-DH). With great clarity of purpose and vision, she was able to view each mentee or employee within their individual career landscape, and plot immediate and long term career goals and steps.
"I've never enjoyed work so much as I did when working with Allison, and I've never before learned and accomplished so much. I never had a day when I felt like I didn't want to go to work. I left every meeting feeling inspired and motivated, and considered myself beyond lucky that I could rely on those feelings instead of just discipline. How many PhD students get to say that? Allison always recognised me for the work that I did and actively looked out for me and ensured my career and education was progressing."  – – Marissa Shields
"Allison and I started working together in 2011, we became friends and over the next few years we had our two children at similar times.  I enjoyed working with her right away, she was funny and just lovely to be around.  Although an early career researcher at the time, she showed incredible leadership, helping us to finish long-lingering papers that had previously dragged on for years. Allison described herself as the psychologist without empathy, but she never fooled any of us.  In everything she did, people and their wellbeing came first.  Whenever I would work with her, all of my contributions were appreciated and acknowledged.  It was incredibly productive, yet somehow fun and never stressful." (Lauren Krnjacki) 
Professor Dallas English has expressed deep sorrow at the loss of such a luminary. He remembers Allison with great fondness:
"Our offices were close for some time, and I was thoroughly entertained by Allison, whose sense of humour was wicked and acute. I first encountered her when she was a student in an advanced epidemiology subject that I taught several years ago.  She was the most outstanding student in the class, was highly engaged and challenged me in ways that few students do. Her publication record is outstanding and dominated by first-authored publications in excellent journals. She was an outstanding research leader and forged new collaborations widely.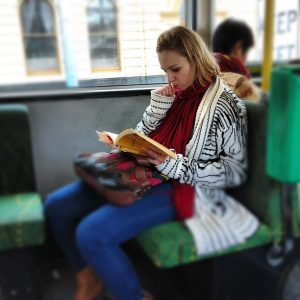 Professor Julie Simpson remarked on Allison's astonishing productivity:
"Allison was the most prolific researcher I have come across in my career of over 25 years. Let's just say I don't know how she did it, but she did with a positive, energetic and fun loving attitude."
Among those who worked closely with her, Allison is remembered as a generous and inclusive colleague, whose wackiness entertained us all. On the one hand her clear-sightedness gave her a directness and pragmaticism that was highly valued. On the other hand, her idiosyncratic musings were hilarious to witness and she regaled us constantly with accounts of her experiences and encounters. She had a maturity and wisdom well beyond her years. 
Her tragic and untimely death leaves many broken hearts. She is survived by her husband Rohan, and children Byron and Theo, parents Di and Keith, and her siblings Edward and Ingrid.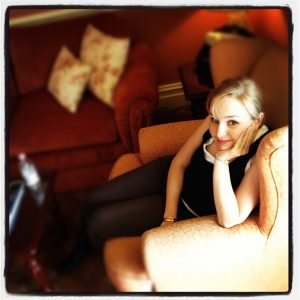 Allison's tribute was written by her friends and colleagues Dr Tania King and Professor Anne Kavanagh in the Disability and Health Unit, Melbourne School of Population and Global Health, University of Melbourne.