YES: Youth Employment Study
---
The Youth Employment Study is a study of Australian youth, aged 15 to 25, looking for work during the COVID-19 pandemic. Intervening early to enable young Australians transition into meaningful, sustainable work is likely to have enormous payoffs for their health and wellbeing, as well as reduce economic costs to society. To date, research about employment among young people has focused on the social and economic benefits of programs and policies and has ignored the health benefits. YES aims to produce new evidence about the individual, service-related, workplace and contextual factors that contribute to successful employment and health outcomes for young people and will identify when and where it might be most cost-effective to intervene.
In 2020, we asked Australians aged 15 to 25 about their experience of work during the COVID-19 pandemic. The first report from the YES study provides analysis of contemporary economic and social issues in Australia from the perspective of young people. The report summarises individual experiences of looking for work, employment programs, previous experiences of work, mental health, disability and experiences of housing and financial stress during this time.
We also provide recommendations to further support young Australians looking for work during the COVID-19 economic recovery period.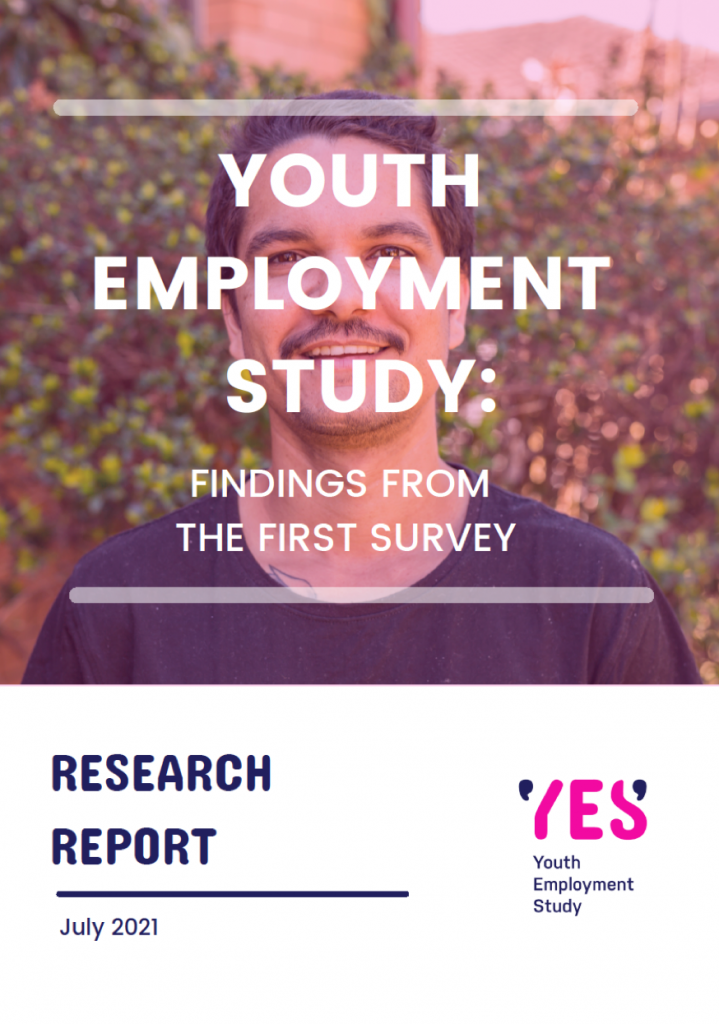 ---
YES Media
Reports:
Dimov S, Kavanagh A, Shields M, LaMontagne A, King T, Vaughan C, Petrie D & Dickinson H. (2021). The Youth Employment Study (YES): Findings from the first survey. University of Melbourne, Australia. (Web, PDF, Word)
Media: